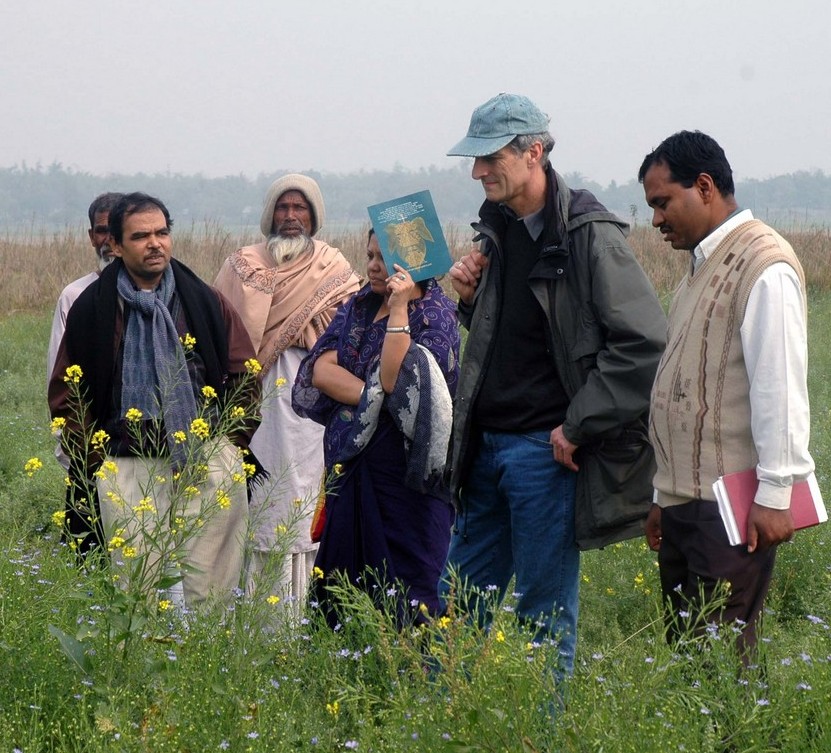 I have worked as a consultant on issues of soil fertility and soil protection for many years. To maintain soil fertility, it is important to regenerate soil organic matter, balance nutrient levels, and reduce soil acidity. To prevent erosion, a broad range of sustainable land-management methods are available. Farmers' groups can choose and adapt from these technique, and try out new approaches they find useful. To use scarce water more efficiently, methods that harvest rainfall can be combined with methods of micro-irrigation.
Selected studies and publications on soil and water:
Kotschi, J. (2010) Beitrag der Ökologischen Landwirtschaft zur Welternährung. Gutachten an den Deutschen Bundestag. (Contribution of organic farming to feeding the world). Report to the German Parliament. Submitted to the Office of Technology Assessment at the German Bundestag. AGRECOL January 2010, Marburg.

Kotschi, J. (2010) Mineraldünger für Ernährungssicherung in Entwicklungsländern. (Mineral fertilizer for food security in developing countries). Study commissioned by the GTZ sector project Agricultural Policy and Food Security. AGRECOL, June 2010. Marburg.

Kotschi, J. et S. Koné (2006) Agriculture durable au département d' Abengourou (Sustainable agriculture in the département of Abengourou), Côte d' Ivoire. GTZ. Abidjan.

Kotschi, J., W. Bayer, T. Becker and B. Schrimpf (2003) AlterOrganic – Local agendas for organic agriculture in rural development. Proceedings of an international workshop at Bonn-Königswinter, October 2002. Marburg.

Müller-Sämann, K.M. and J. Kotschi (1994) Sustaining growth: Soil fertility management in tropical smallholdings. Margraf Verlag, Weikersheim. 498 p.

Kotschi, J., G. Weinschenck, R. Werner (1991) Ökonomische Bewertungskriterien für die Beurteilung von Beratungsvorhaben zur standortgerechten Landnutzung in bäuerlichen Familienbetrieben (Economic evaluation criteria for the assessment of consultancy projects on site-specific land use on family farms). Forschungsberichte des Bundesministeriums für wirtschaftliche Zusammenarbeit (Research reports of the Federal Ministry for Economic Cooperation), Vol. 99. Cologne. 353 pp.

Pietrowicz, P., J. Kotschi and I. Neumann (1998) Agriculture écologique au Rwanda. Recherche et développement dans le Projet Agro-Pastoral de Nyabisindu. (Ecological agriculture in Rwanda. Research and development in the Nyabisindu Agropastoral Project). Weikersheim.